Starting with Kick it out 8.0 you can get Advanced Coaches from the shop.
They work like the default coach but come with additional abilities.
To get a new coach, you first need to fire your existing coach using the appropriate coach action. On saturdays, you can use the Termination of Contract action because it's the end of the season. On other days, use the Fire action. If you fire a coach, you pay him a compensation fee automatically (a million or more), but you can get a team morale increase!
Some Advanced Coaches add items on daily activation (when you visit the coach screen). This does not work on their first working day (server time zone is CET or CEST, UTC+1 or UTC+2 during summer). You get the item in addition to the coach action point a coach produces.
Note that you can only see the coaches in the shop if you currently have none.
Here come the coaches:

Rookie Friend - adds a rookie point on daily activation. Requires Level 12, season salary 50.000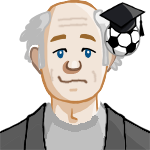 Motivator
- increases the team morale maximum from 10 to 11. Requires Level 10, season salary 66.600
Professor
- increases the chances that a player with + sign(s) improves strength during a match. Requires Level 8, season salary 52.000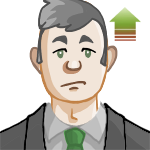 Booster
- adds an Extra Training item each day. This is a boost item which works just like other boost items. It can have different values like +3 for 1 day or +1 for 3 days. You must use the Extra Training on the day you get it (until midnight server time). Requires Level 14, season salary 61.000.